Description
First off, this is by no means a comprehensive port of the Maretime Bay Adventure game. Nor do I have the knowledge of how to access the other
models from the game. This is all from a single publicly available link from Makaryo on twitter. https://twitter.com/Maka11/status/1545062557303869440. I claim no ownership over the original models.
With that out of the way, some notes. A lot of the models have multiple skins and bodygroups. And I've separated a lot of individual pieces so you can do some customization in your scenebuilds.
Make sure to read the readme for some extra info.
Here is a full list of the models:
buildings\Building1(-11)
buildings\MaretimeBaySkybox1(-2)
buildings\RoadCornerPlane
buildings\RoadLong
buildings\RoadLongCurved
buildings\RoadShort
foliage\Coconut
foliage\FlowerPackRed
foliage\FlowerPackViolet
foliage\FlowerPetalsPink
foliage\FlowerSingleOrange
foliage\FlowerSinglePurple
foliage\FlowerSingleRed
foliage\FlowerSingleViolet
foliage\GardenBed
foliage\GrassPlane(1-11)
foliage\GrassTall
foliage\Log
foliage\PalTree
foliage\PalmTree_Bush
props\BalconyLarge
props\BalconySmall
props\Balloon
props\BarrelEmpty
props\BeachBucket
props\Bin
props\Box
props\BricksCurve
props\Bucket
props\BunnyHole
props\ConcretePlane(1-8)
props\Confetti
props\EmptyPot(1-2)
props\FenceLarge
props\FenceMedium
props\FenceSmall
props\FenceWallDouble(1-2)
props\FenceWallQuad(1-2)
props\FenceWallSingle
props\FenceWallCorner(1-2)
props\FenceWallEndLeft(1-2)
props\FenceWallEndRight(1-2)
props\FestiveBow
props\FestiveFlagsBig
props\FestiveFlagsMedium
props\FestiveFlagsSmall
props\FestiveOrnamentArrows
props\FestiveOrnamentChains
props\FestiveOrnamentChainsBanner
props\FestiveOrnamentDiamondsWindow
props\FestiveOrnamentDiamonds
props\FestiveOrnamentFlowersBanner
props\FestiveOrnamentFlowersWindow
props\FestiveOrnamentStarsWindow
props\FestiveRibbon
props\FlagPostShort
props\FlagPostTall
props\FoliageBarrel
props\Fountain
props\FruitBarrel
props\FruitBarrelApples
props\FruitBarrelPears
props\HangingBridge
props\LQuarterBricks
props\RQuarterBricks
props\LampPost
props\MagentaFlowerPot
props\MarketStall
props\OrangeFlowerPot
props\PlantPot
props\PosterBillboard
props\Pumpkin
props\Scaffolding
props\SewerGrate
props\ShopSignPaint
props\SignDirections(1-3)
props\SingleBrick
props\StairsCorner
props\StoneIslet
props\Violet)FlowerPot
props\WallLamp
props\WideStairs
smoothies\Smoothie
smoothies\SmoothieShop
Related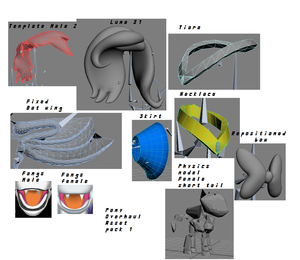 Model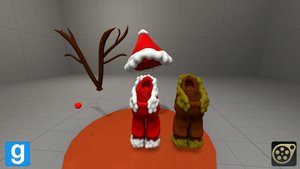 Model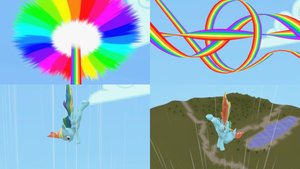 Map
Not registered
·
8474 views
Comments
---