Built for creators.
PonySFM was created as a central place for Bronies to find and distribute SFM content. From models to maps you can download a variety of community-created resources.
Tools that help you build awesome content
Ponies
The most popular My Little Pony SFM content. Right at your fingertips.
Better than DeviantArt
Built-in version management, archive conversion/previewing.
Social
Comment, follow people and share content.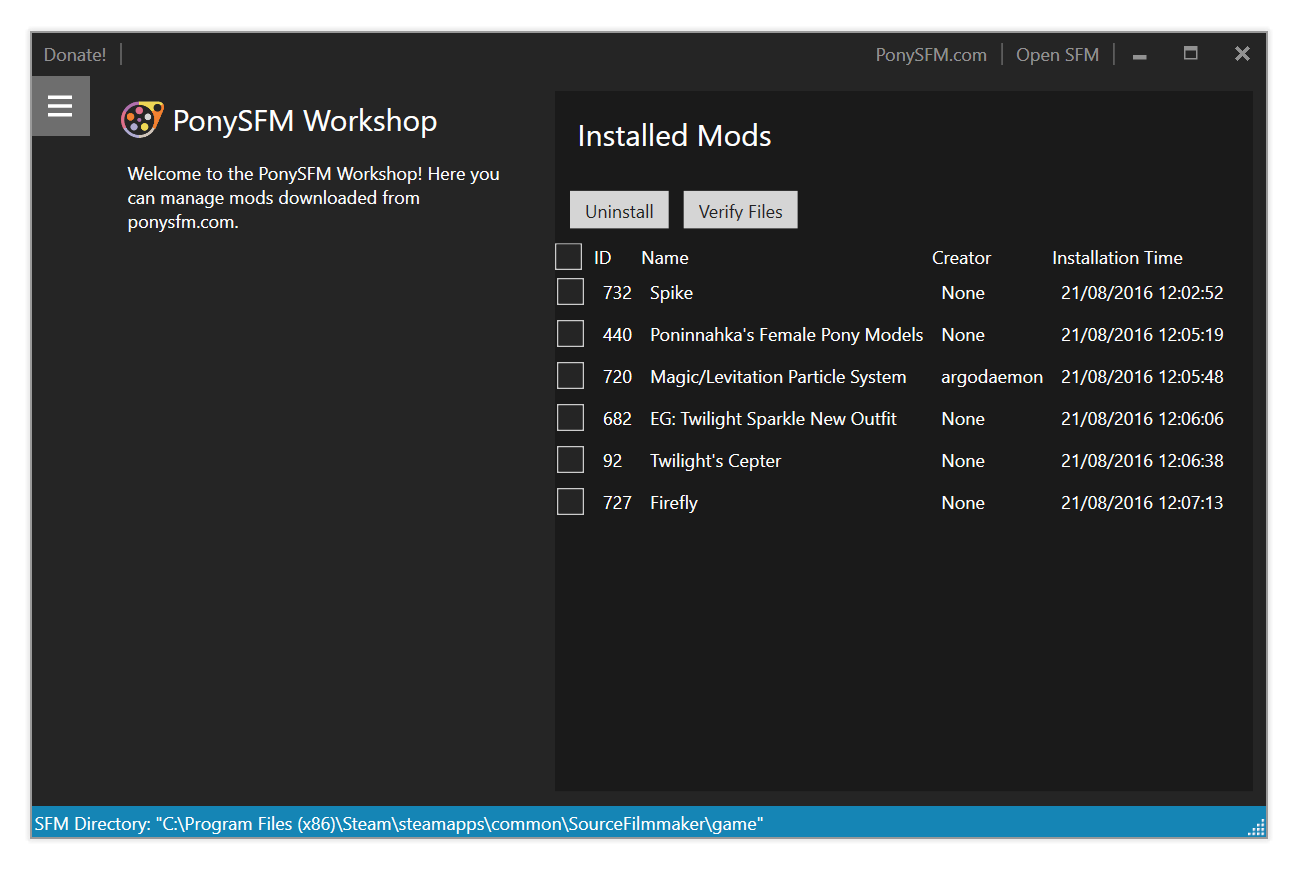 Instant-installation with the PonySFM Workshop
A new client program that manages all your mods downloaded from PonySFM. All it takes is a single click and you're ready to go.