Princess Twilight Sparkles Portal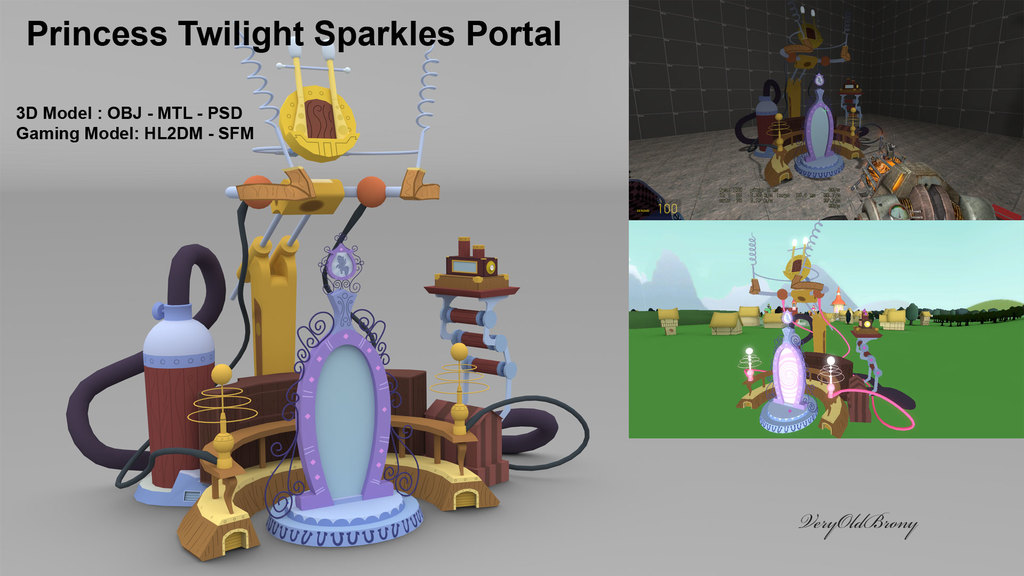 Description
The directory OBJ_MTL contains the OBJ with MTL and PSD files.
The directory SOURCEENGINE contains the compiles valve object.
The model is compiled using HL2DM. It could be used in any
other game, based on HL2DM engine and up.
Copy the materials and models into your gaming folder. ie:
<STEAM>\SteamApps\common\Half-Life 2 Deathmatch\hl2mp
or
<STEAM>\SteamApps\common\SourceFilmmaker\game\usermod
Important Informations
The portal is way to big for distribute in one each model, so
the portal is seperated in to many objects they share all
the same insert point.
The term PTSP stand for Princess Twilight Sparkle's Portal
Here a list of the modelname and the descriptions
ptsp_mirror
Contains the mirror without the mirror surface
ptsp_rtpgp
Contains the Rail, Tube, Powerarm, Generator and Pipe
ptsp_skinned
This contains all objects with skinns. Mirror Surface, Tesla, Wire and Generator Window
Skin 1 : Normal Offlined Operation
Skin 2 : Online Operation
Skin 3 : Online Operation with Greenscreen Mirror Surface
There are two making of available:
Part 1 : Modeling : https://www.youtube.com/watch?v=j0-krQmKX3c
Part 2 : UV : https://www.youtube.com/watch?v=x21nicOTV08
Hope you can use it in your production.
Related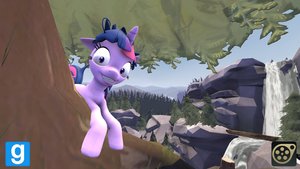 Model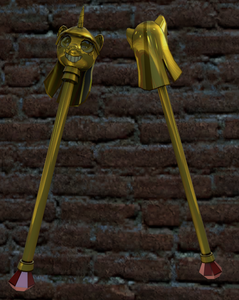 Model
Not registered
·
5263 views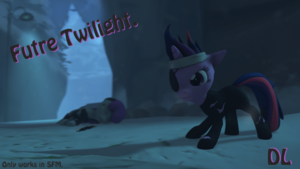 Model
Comments
---