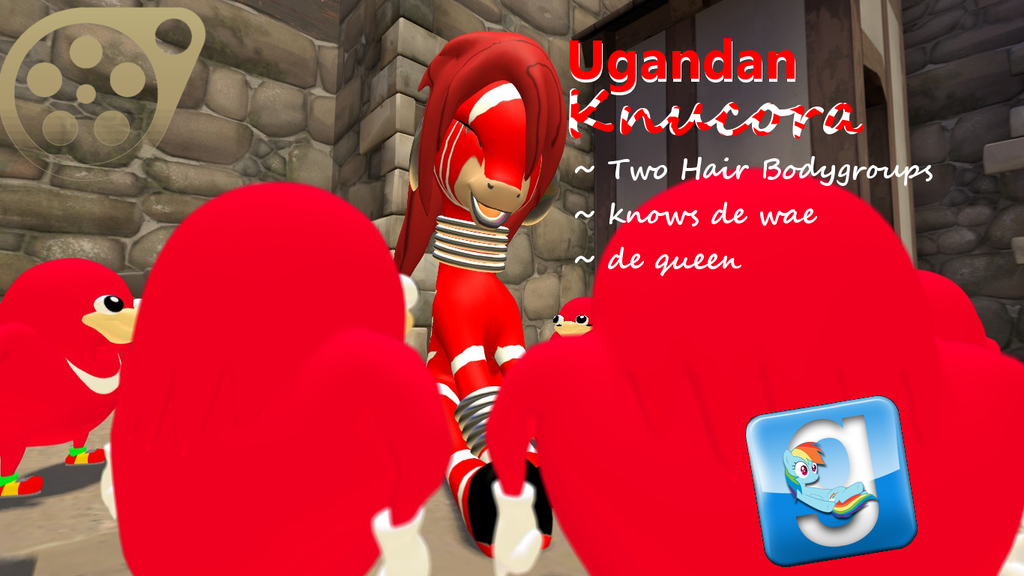 Description
This Pony Freak is a Joke Character and is not Meant to be taken Very Seriously, Just like the Ugandan Knuckles Meme
So Before you go shooting you mouth on how Stupid this Idea Was...
Was way ahead of you, So keep your Trap shut... If she gets Screentime she gets screentime but she's about the same Equivelent as the Little Red Meatballs themselves...
She will help show her brodas de wae, For Ugandan Knucora, She is de wae...
"De wae de wae de wae" Multiple Clicking noises
Ugandan Knucora is Copyright to :iconrachidile: and The Banned Deviant :iconfinalprank:
Model Textures by :iconrachidile: and Rigged for Gmod by :iconstefano96:
Nevertheless Do you know de wae?
Ugandan Knucora, she is de wae, she is de queen.
There is a Public Download Link Here: http://www.mediafire.com/file/e03fujzzczoz5j4/Knucora.rar
Theme Song: https://www.youtube.com/watch?v=MtzMUJIofNg
Comments
---