blender rig for V6(twilight only)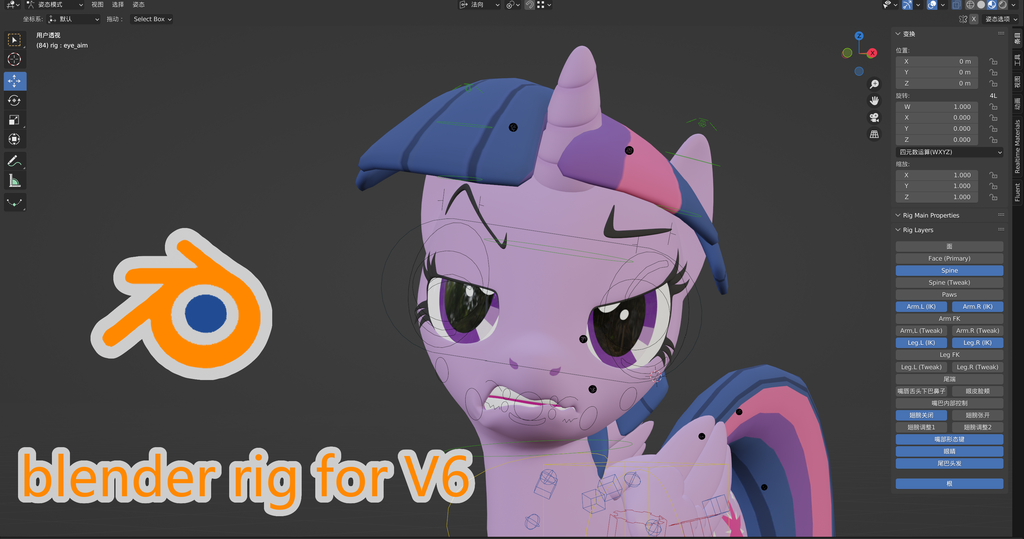 Description
notice:run riguienglish to generate English ui,run rig_ui to generate Chinese ui.
https://www.bilibili.com/video/BV1ca411R7u1
feature:
full shapekey control,no shapekey deleted,right/left shapekeys;
rigfy legs and rigfy panel;
ability of extension,you can link other hair and tail to the base model.
model:aeridic core
rig:月光奏鸣曲第三章(Nocturne) 林宝(Equescript) 煎饼虾
blender version:3.2.2
It's been three years since I learned blender. It is painful to animate shapekeys in blender,however sfm
models rely on shapekeys for face control. As the blender update, the old pose library is going to be
removed.we can tell blender wants us to animate in posemode.So i decided to make shapekeys into posemode,
and build a rigfy rig with my experience.
With the great help of Equescript and 煎饼虾, I made it for twilight.the rest of character will release in about
two weeks.Also the scripts from Equescript to help everyone generate the rig for themself.
Have fun!
Related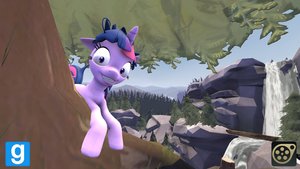 Model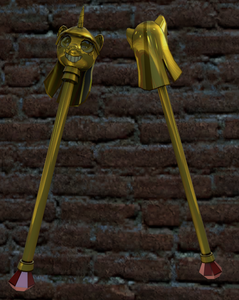 Model
Not registered
·
5000 views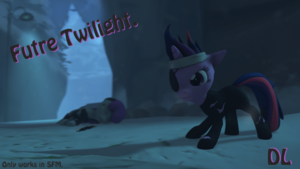 Model