EqG Mainstreet A Props Pack
Description
LOCATION Canterlot City
This download includes a collection of props from my first map of Canterlot City, for use in DIY decoration or what have you. ALL the customization potential!
Find the main map download here;

www.deviantart.com/sketchmcrea…

(sad that i can't have the fancy preview in the description anymore because that's a core feature)
Also, to clarify; you don't need this pack to view the map properly, it is only a separate collection of props for easy convenience of scenebuilding!
The props included in this pack were all made by me!
The props included are:
_

Part One: Sugarcube Corner

~ Nearly every building outside, if you want them for some reason

~ A green and red apple, also an orange

~ A basket for holding the aforementioned fruit

~ The Cake Twins' cribs, mobile included

~ A can of whipped cream

~ A syrup bottle

~ The table-and-chairs from both inside and outside

~ A can that presumably contains coffee

~ A couch, with a view operational variants and separate cushions

~ Some of SCC's counters and cabinets

~ A series of cups from SCC (bodygroups included)

~ The doors, for those of you who refuse to turn on rendering of Other Entities

~ Two balls, a lamp and a jar of some kind from the Twins' room

~ A few photo frames

~ The Cake Twins' toy chest

~ A kettle

~ A shelf

~ The thermometer machine

~ The bathtub and some bathroom items

~ A streetlight
Part Two: Sweet Snacks Café

~ The Espresso machine

~ Some extra cups

~ Some trays, for all your food-carrying purposes

~ Table items such as a napkin dispenser, ketchup and mustard, and salt/sugar

~ A display-stand cake (no, I will not separate the cake from the stand)

~ A coffee maker and pot

~ A plate, which is breakable

~ Sundae dishes, sundaes not included

~ A bowl of tomato soup, spoon included

~ The kitchen corkboards

~ A Vinyl Record that doesn't want any pies

_
A varied set of props. If any of them fail to load in SFM, it's likely my fault and I should have learned my lesson by now.
EDIT: Because I indeed haven't learned my lesson yet, the pack should now be fixed so that all the props work in SFM. I'll learn eventually...
Main map download:

www.deviantart.com/sketchmcrea…
Related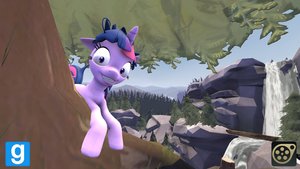 Model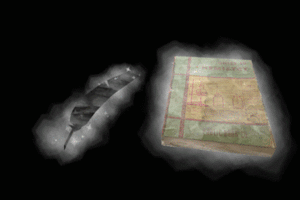 Particle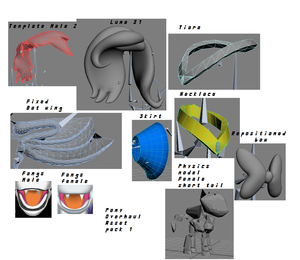 Model