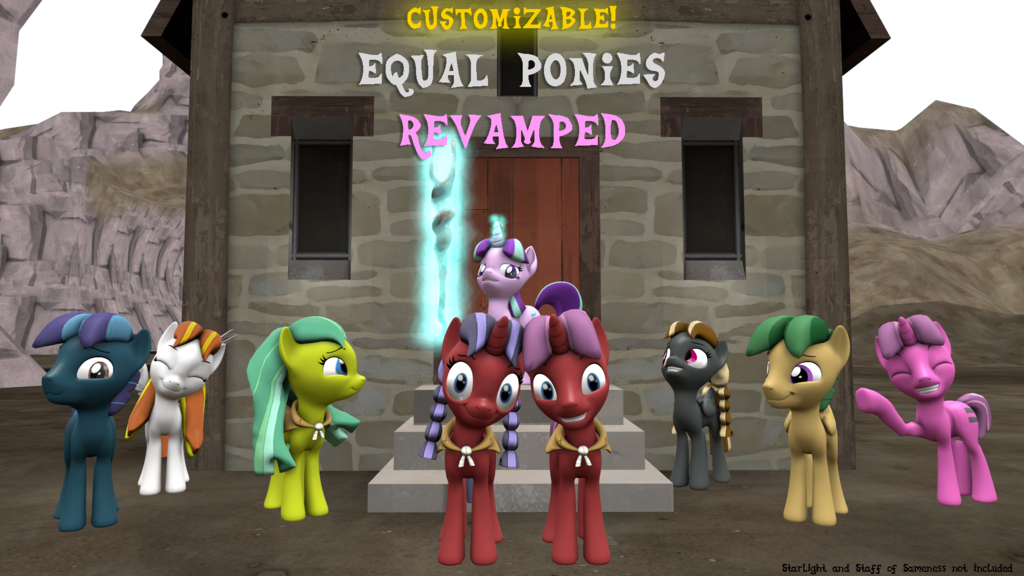 Description
"You can't have a nightmare if you never dream!"
The Equal Ponies of Our Town have been ported to V6! Note that this pack DOES NOT include named residents of Equal Town, such as Bacon Braids, Party Favor, and Sugar Belle, but rather two base models which can be easily customized.
Features:
- 9 unique equal skins, some with matching horns and wings!
- Bodygroups for horns, wings, and dress.
- Two mane options for mares (braided and long).
To access the other pony textures included search this file path: "usermod/materials/models/va_mlp/equal/other/"
======================
ReVAmped Pony Source Files by Aeridiccore & DonglySFM
Male Manes/Tails by BeardedDoomGuy
Female Manes/Tails by Fauna-Joy
Female Braids by DazzioN
Dress by Dracagon
Related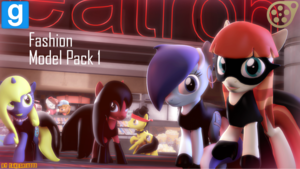 Model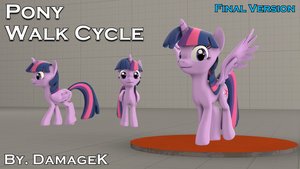 Animation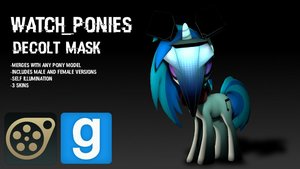 Model