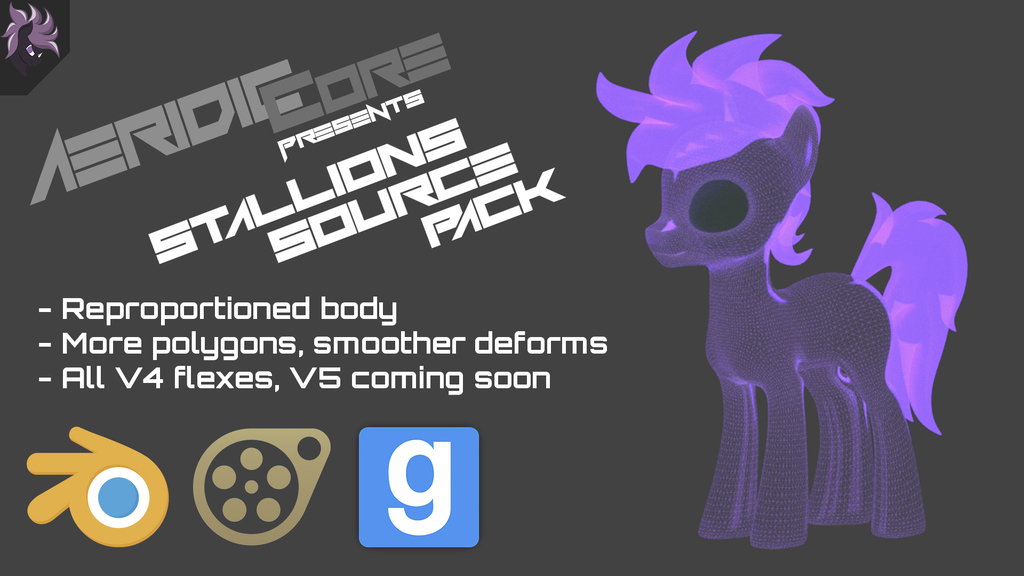 Description
Admin Note: Old Backup upload due to AeridicCore being banned on DA
---
Update!

Stallions Pack Overhaul opens the Day 4 of the Week Of 3Dgy Stuff.
So what has been done:

- Fixed the tongue out flex.

- Fixed the phymodel line.

- Added some more flexes and tuned up the old ones.

- Decreased the amount of vertices in the model because of compatibility reasons. The older version is now called maleexperimentalhipoly.dmx

- Added normal male DMX file with additional flexes, detriangulated mesh, tuned up rigging and absolute symmetry.

- Removed beta status
Three more 3Dgy things upcoming. Buy a Season Pass and avoid the rush.
Join our Discord group right there - discord.gg/8B2Dfh5
Before I say anything important, I should make a statement.
I hate eyeposing.
So here it is, the male reference pack I've been working on (while shamelessly making my own OC at the same time). What has been done:
I reproportioned the body so that the head doesn't overweight the whole thing. Actually I just tweaked the bodyshape a bit and decreased the head size. Less space for brains, much better look.

Polycount has been doubled (you see the pic), edgy deformations are no more.

All v4 flexes that females have are also included except the one I talked about recently. Also these flexes act a bit differently and better in my opinion. Eyebrows not included yet.

The base and everything applied to it has been made into dmx for better compiling.

The UV remains the same, you can recompile any pony you want without loss. Well, almost without it.

I tested this on Strider, it works both in SFM and GMod. Hooray.
DO NOT TRY TO COMPILE USING SFM's studiomdl.exe OR YOUR RIGHT EYE WILL NOT BE WORKING. SFM compiler fucks up things pretty much, better use TF2 or GMod compilers instead.
Credits:



- eating, drinking, profanity, modeling.



- thanks for guidance and being around, honey.
If problems happen, post in the comments or Note me. DON'T EVEN TRY TO NOTE ME IF YOU HAVE NOT EVEN THE SLIGHTEST IDEA ON HOW TO COMPILE AT ALL.
Ayy lmao.
Related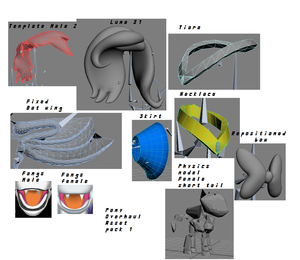 Model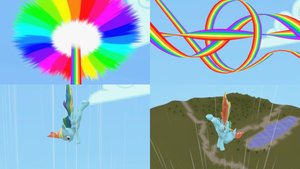 Map
Not registered
·
8476 views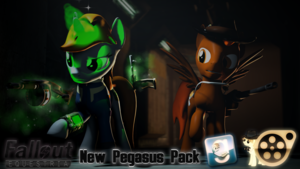 Model