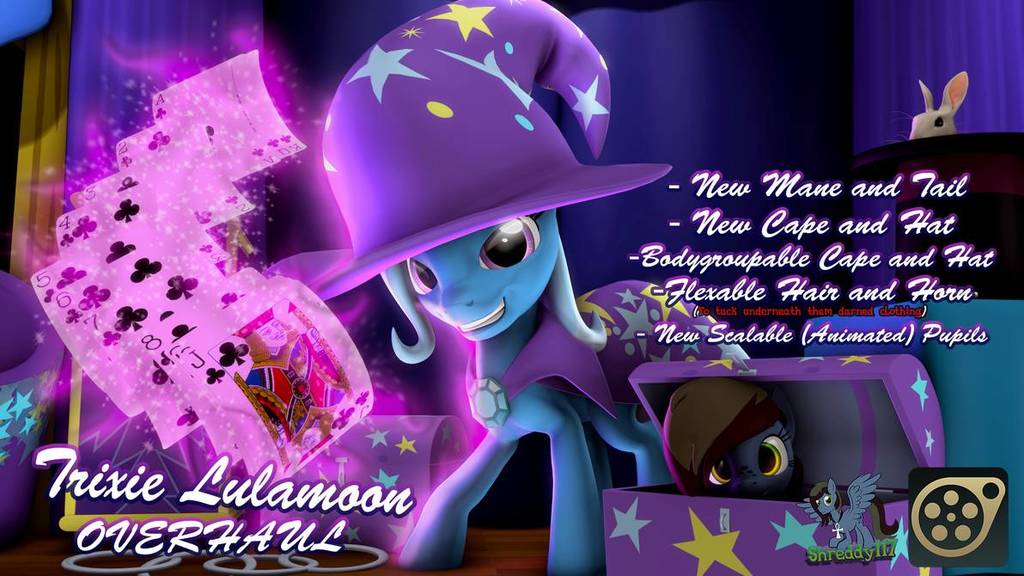 Description
WARNING: MODEL INCLUDES NEXGEN ANTHRO HEAD
So I thought the existing Trixie was quite outdated. Simply put, it did not age well. Hated how it looked, hated how weird the clothing was. Set out to finally give Trixie the update she finally deserved. It's quite obvious that clipping issues kept the original model from having the show accurate designs in the clothing. I gave her flexes for the mane, tail, and horn to tuck underneath the clothing. There's also a separate bodygroupable cape and hat. They pupils are mlp movie styled scalable pupils I created in Flash. Both Shine and no Shine skin groups. The Cape and Hat have more than enough (hopefully) rigging to pose them for however you need them. Sadly a few base flexes were lost during the making of this model due to the 128 flex controller limit and needing to fit the mane and tail flexes into the mix without going over. I tried to get rid of hopefully "non essential" flexes, like the MAXIMUM Strength and StarveOld.
GarBearSFM did the preview pic for the model release. Much love to the dude. Thank you so much.
First time getting back into even making source pony models in a long while.
Related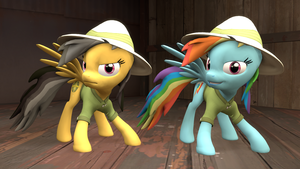 Model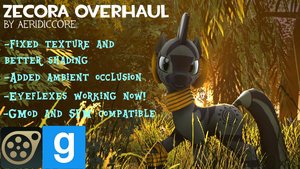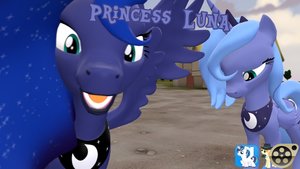 Model
Not registered
·
18865 views